Application optimization
Related articles
Application optimization is available in Multilogin version 5.14 or higher.
Various websites utilize different browser fingerprinting techniques for user identification. Some browser configurations will work best for specific websites, while some will do the opposite. In Multilogin you can select your target websites and our software will automatically adjust its internal mechanics for them.
You can select a target website when you first purchase the software.
While you can select multiple websites, we advise you to select only those that you plan to work with. Such a targeted approach is expected to yield better results, as it excludes the possibility of settings overlapping and doing more harm than good.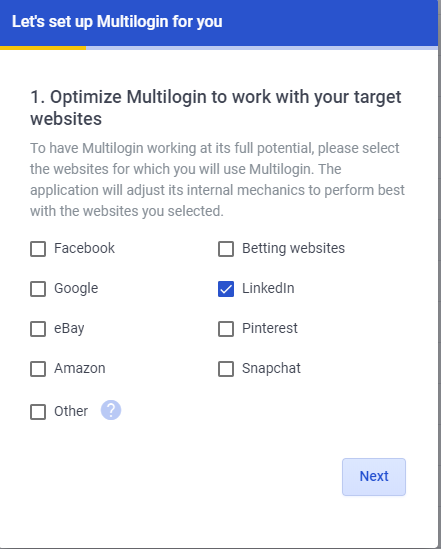 You can always change this setting by going to "My account" → "Application settings" → "Reset optimization" (the change will only affect new profiles, not the existing ones).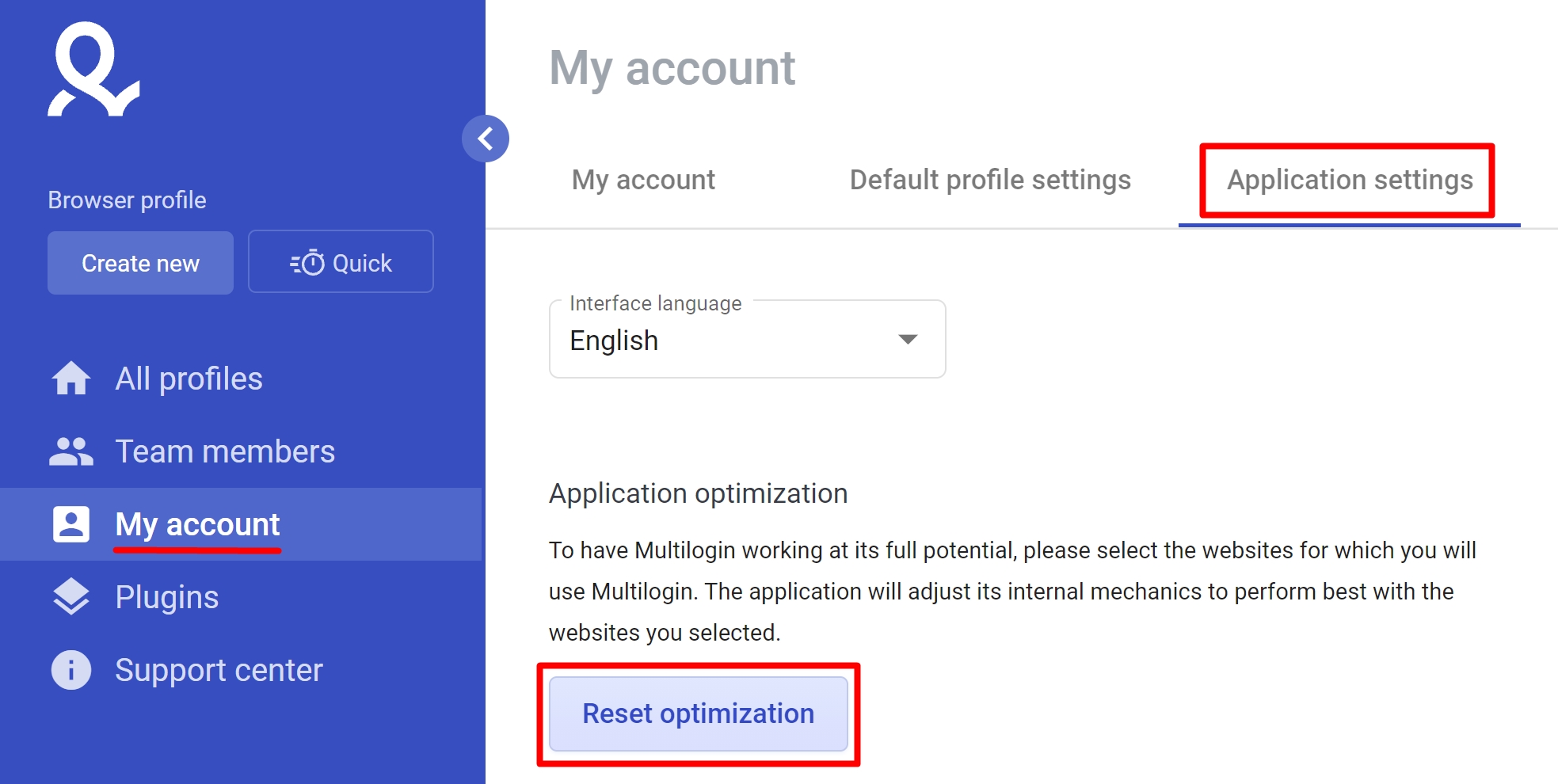 If you cannot find the target website in our list, select "Other" and let us know which websites you plan to work with. This will adjust the software to work with default settings, and we will investigate the possibility of developing related optimization in the future.
---
Check out our latest news, research, and tutorials
---
Has your issue been resolved?
---