Setting up Multilogin with GeoSurf
Related articles
This page explains how to set up Multilogin with GeoSurf proxies. You can find more information about this proxy provider on their official website.
Manage your GeoSurf IP
Before setting up this proxy with Multilogin, you first need to whitelist your IP in the GeoSurf dashboard.
Log into your GeoSurf account
Go to "Account Settings" → "Manage Your IPs"
Click "Add IP", enter your IP and click "Add"

Setting up GeoSurf proxy with Multilogin
Go to the "Plugins" section and activate the GeoSurf plugin
Click "Create new" and go to the "Proxy" tab
Select "GeoSurf" in "Connection type"
Select "HTTP" in "Proxy type"
Fill out the IP, port, username, and password fields with the data from the "GeoSurf Gateways" section
Paste the proxy details into the "New address" field in the format IP:port:username:password or host:port:username:password and other fields will be populated automatically.
Click "Check proxy" → "Create profile" → "Start"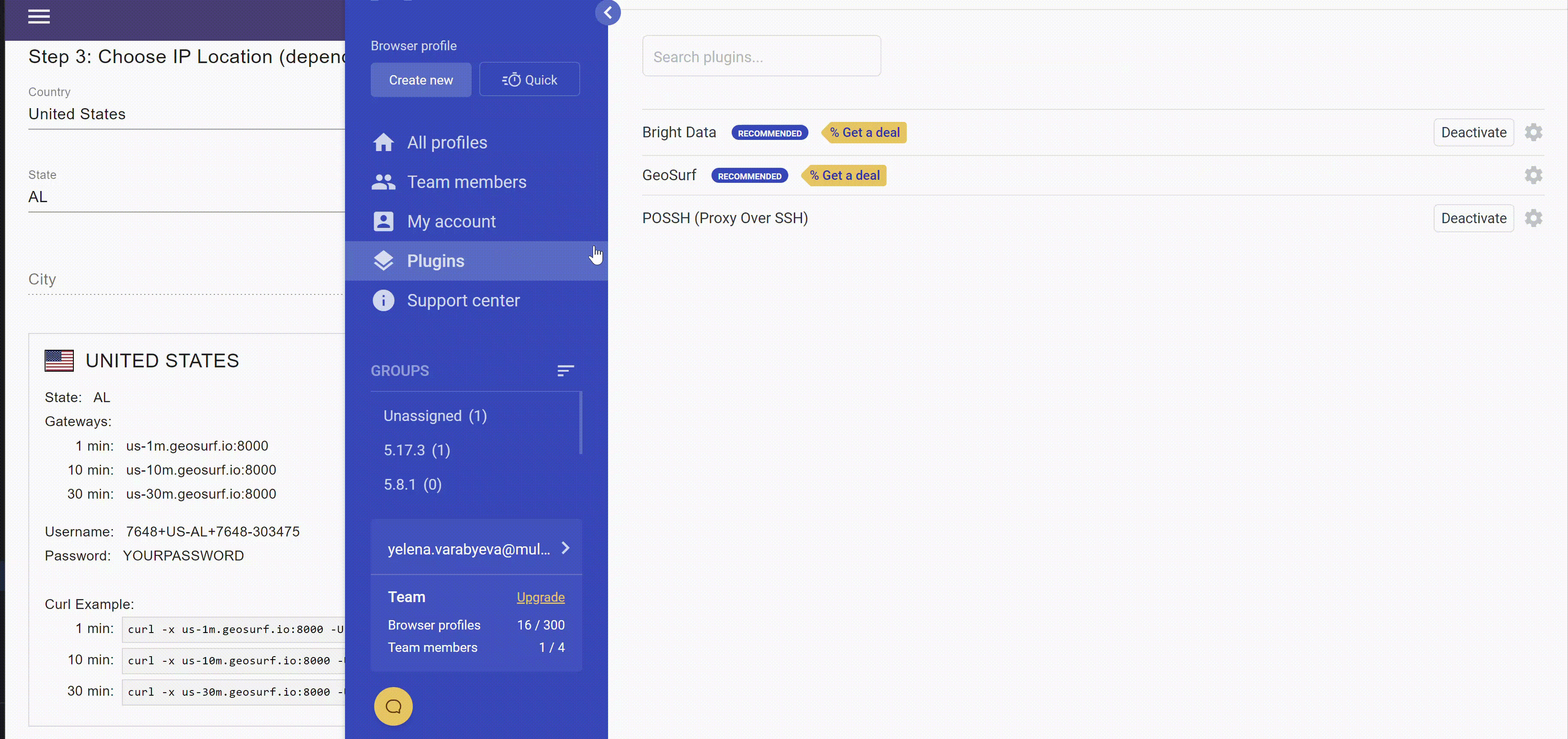 Video on the topic
---
Check out our latest news, research, and tutorials
---
Has your issue been resolved?
---