How to avoid data loss in Multilogin
Related articles
Multilogin can store different types of data in your profiles (cookies, history, passwords, and so on). You can read more about it in this article.
While cookies are stored by default in every profile, you can manually enable history, password, and bookmark saving both for a specific profile (via "Edit" → "Advanced" → "Storage options") and for all new profiles (via "My account" → "Default profile settings").
Whenever you stop a profile, your session data gets encrypted and uploaded to AWS cloud servers. Each time you start a profile, your data is downloaded to it. If this process gets interrupted, the data may get lost. In this article, we will talk about possible causes and solutions, as well as general recommendations for avoiding data loss.
General recommendations
Follow these steps to ensure that the data is saved each time you stop a profile.
Close & Save
Use the "Close & Save" button to stop a profile.
Click on the puzzle icon in the top right corner of your browser profile
Pin the blue Multilogin extension
Click on the extension and choose "Close & save"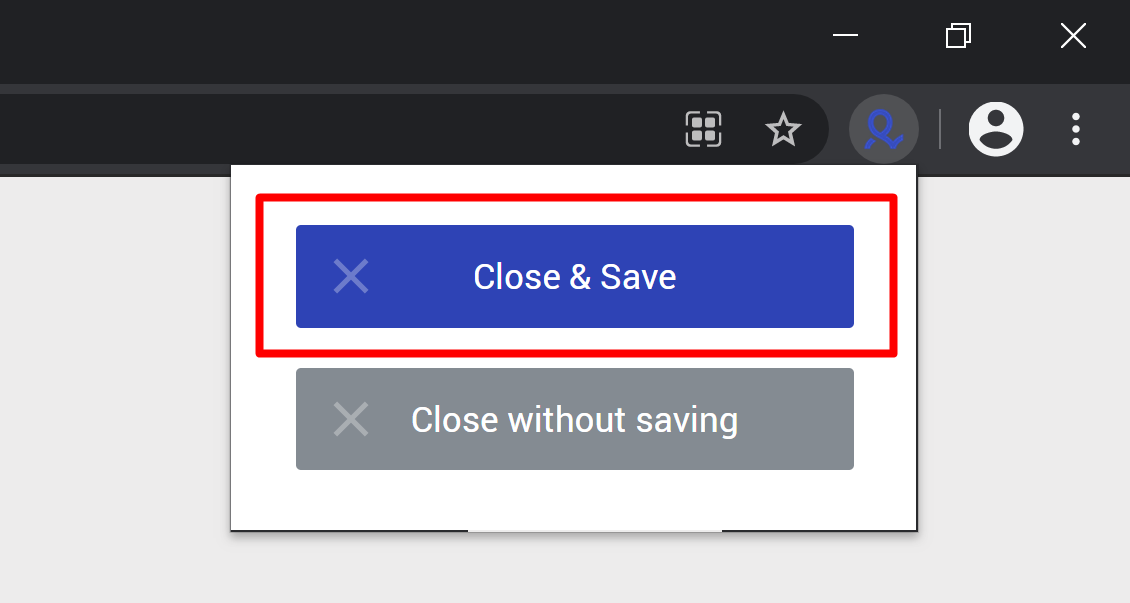 Synchronization
After you stop a profile, wait until the status "Syncing…" disappears and a pop-up confirmation "The browser profile is successfully saved" is displayed.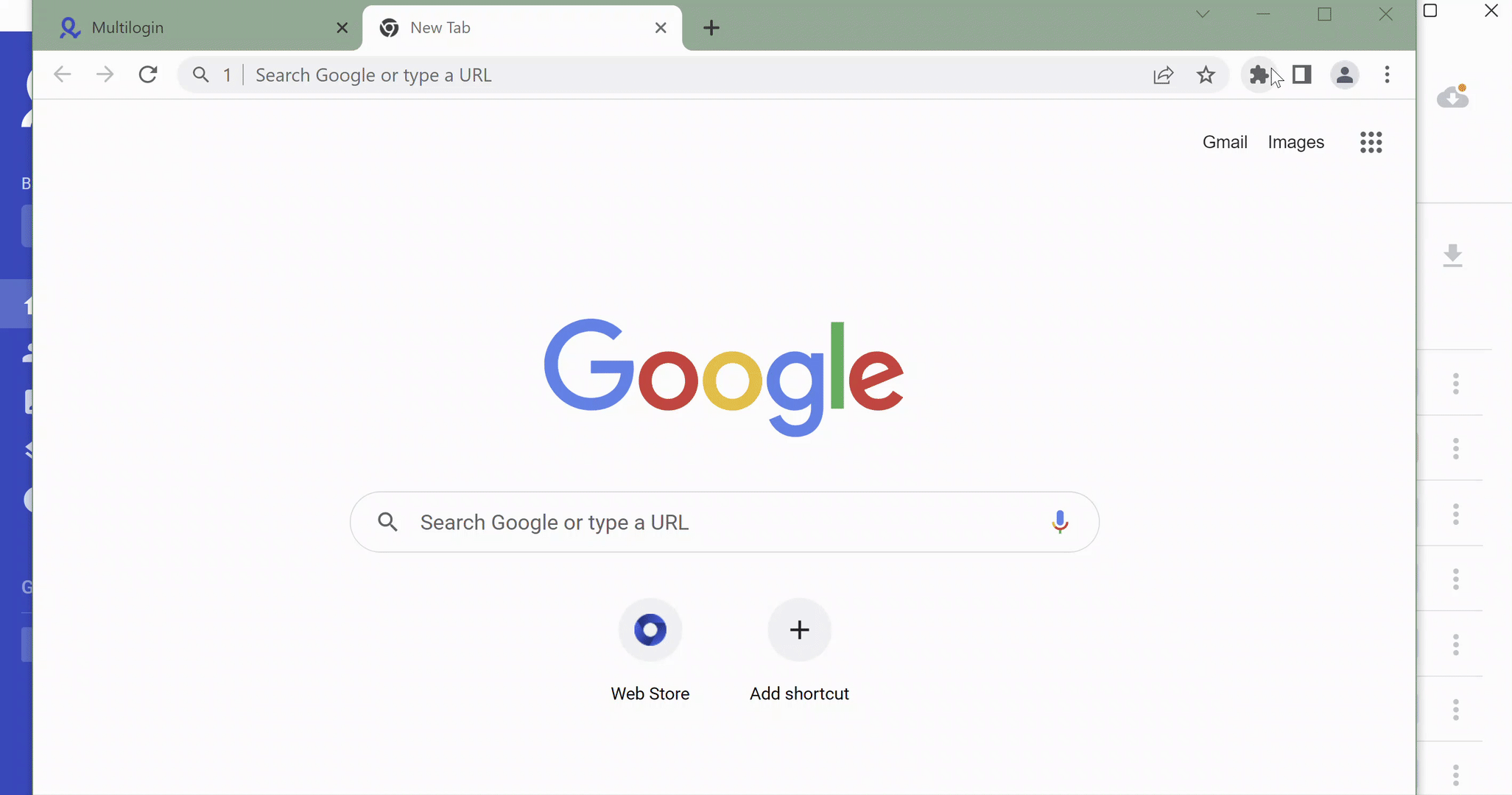 Troubleshooting
In some cases, synchronization fails, and the solutions below will help you resolve this issue.
Profile size
When a profile size becomes too large, there can be considerable delays in data synchronization. In this case, we recommend that you disable the following storage options via "Edit" → "Advanced" → "Storage options":
Service worker cache
Bookmark saving
History saving
You can disable bookmark, history, and password saving
for all new profiles
via "My account"
→
"Default profile settings".
3rd party apps
Antivirus, Firewall, VPN, and certain proxy applications (Proxifier and SocksEscort) installed on your computer may block Multilogin from working correctly. The best option here is to uninstall such apps, but you can also try to disable them or whitelist Multilogin in their settings.
ISP
Some internet service providers may block www.multilogin.com or www.multiloginapp.com domains. Here are several known examples:
Three UK
Yota
MegaFon
Virgin Media
Vivo (Brasil)
To check if that is the case for you, try connecting to a VPN, another Wi-Fi network or use mobile internet as a hotspot and then restart Multilogin. This can also help if the speed of your current ISP is slow.
Send us logs
If the issue persists, send us your log files, and we will investigate it further for you. To make sure the log file has the information we need, follow the steps below.
Restart Multilogin
Recreate the issue (for example, start a profile, try to edit it and so on)
Click "My account" → "Open logs directory"
A folder will open – archive all log files in that folder and send the ZIP or RAR file to 

[email protected]

---
Check out our latest news, research, and tutorials
---
Has your issue been resolved?
---