Account
Related articles
What happens if I lose my password?
In short, you will lose access to your saved browser profiles. As such, save your password somewhere safe or, preferably, in multiple places.
And now in greater detail: Your master password is the key that encrypts your session data (history, cookies, tabs, etc). By resetting it with the "Forgot password?" link, you are losing access to your session data stored on our server. The only way to retrieve access is to remember your old password.
For further information, read our articles about account security and data safety. 
Check this article
, as it describes what issue you can run into if you reset your password.
Below is the warning you will see if you try to reset your password: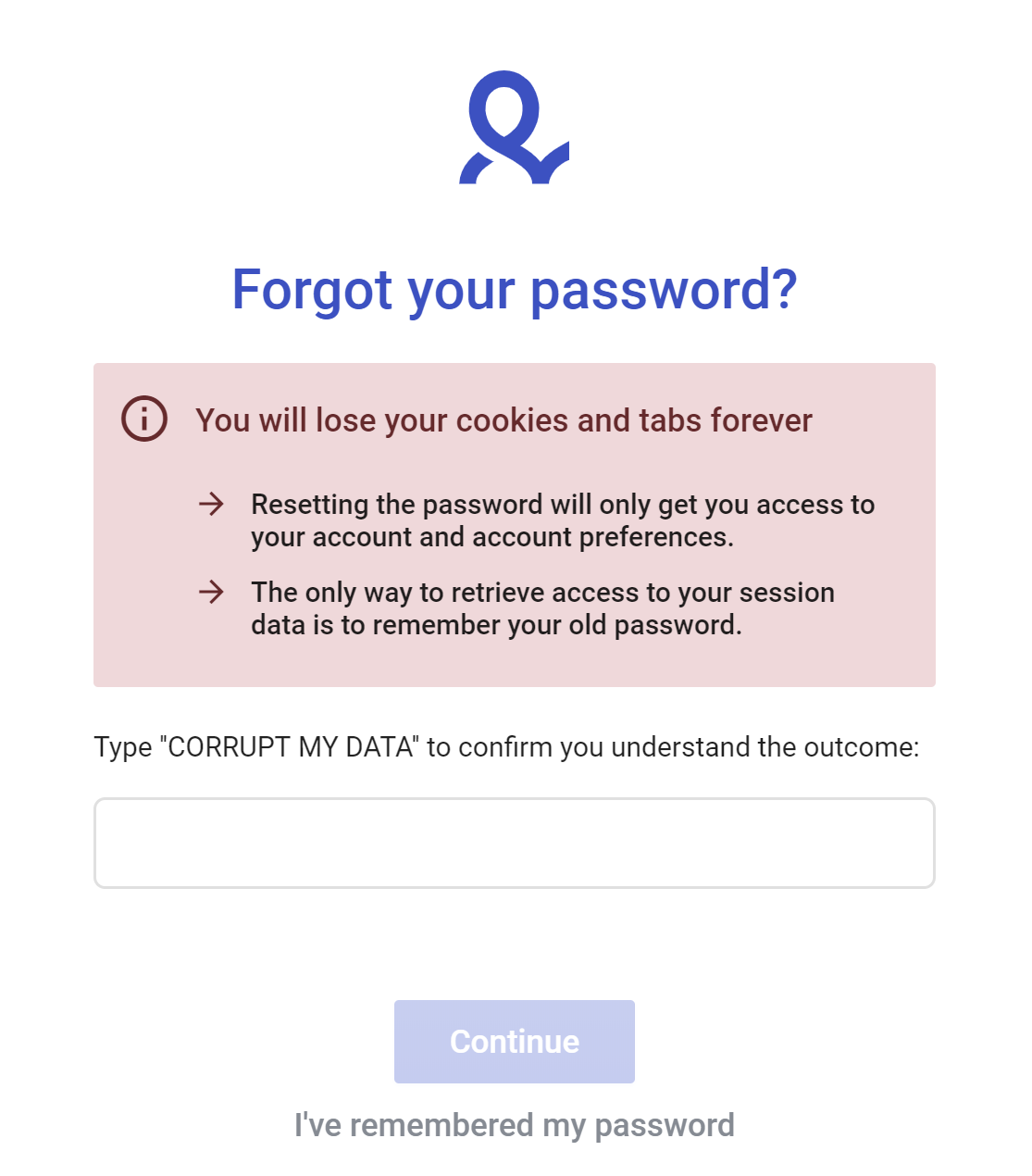 How can I change the password without losing access to my sessions?
Your Multilogin password can be changed from the application itself. Just open the Multilogin app and click "My account" → "Change password"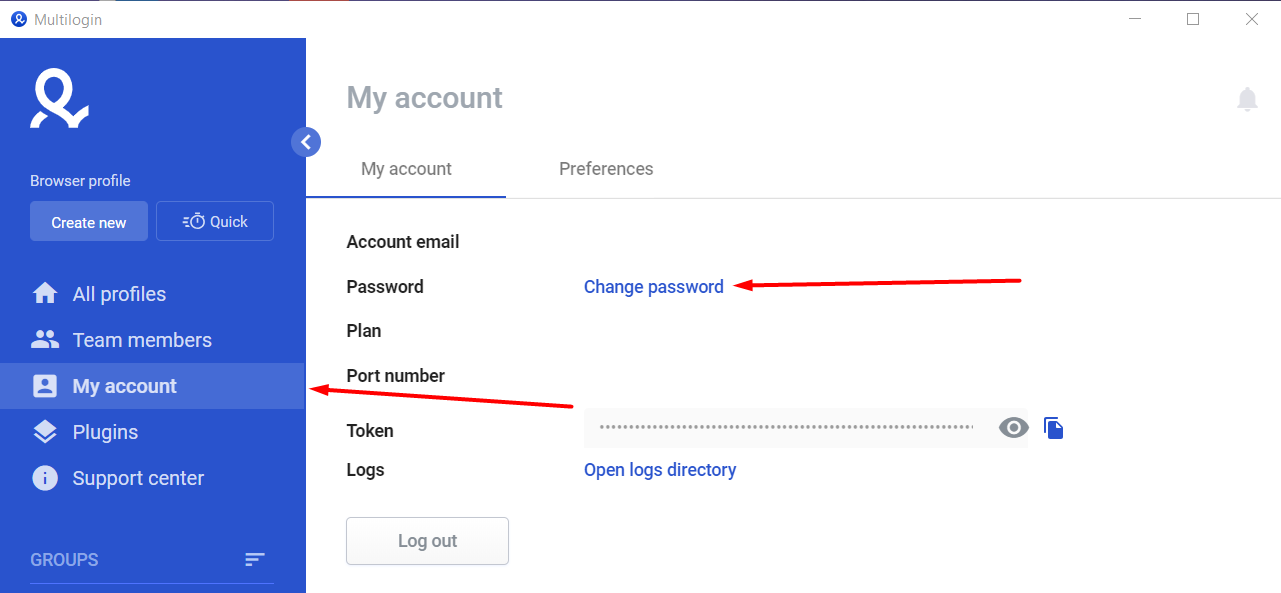 You will not be able to change the password without knowing your current one. If you forgot your password, read "What happens if I lose my password?" above.
How can I change my Multilogin email address?
Email us from your registered Multilogin email address to [email protected], and we will help you change it.
Instead of changing the password through "My account", I reset it through "Forgot password?" by mistake. What should I do now?
First read this article as it describes what is happening to your account now. If you remember your previous password, we can get you access to your sessions back. Just drop us an email at [email protected].
Will I have the access to my session data after the password change?
Yes, you will. Only resetting the password makes session data inaccessible.
I requested a password reset, but didn't receive an email. What should I do now?
Make sure you checked your Spam/Junk, Social and Promotions folders. If the email is not in any of your folders, contact our support at [email protected] or live chat.
How do I log other users out from my Multilogin account?
If you want all your team members who are using your account to stop using it, you can use the "Change password" function. Next time your team member starts Multilogin, they will be logged out and will need to input the new password.
---
Check out our latest news, research and tutorials
---
Has your issue been resolved?
---