Workspaces and teams
In this article, we'll help you discover the new teamwork and workspace features. Manage your projects more efficiently than ever!
Workspaces
When you register in Multilogin X, you get a workspace that will house your browser profiles and groups. With a Team, Scale, or Custom plan you can also invite people to your workspace and share with them access to your profiles.
Using the selector at the top, you can easily switch between your default workspace (where you are the owner) and other workspaces where you have been invited to. This makes it simple to work on multiple projects with different groups of people.
Additionally, the "Workspace" tab shows your plan name and limits.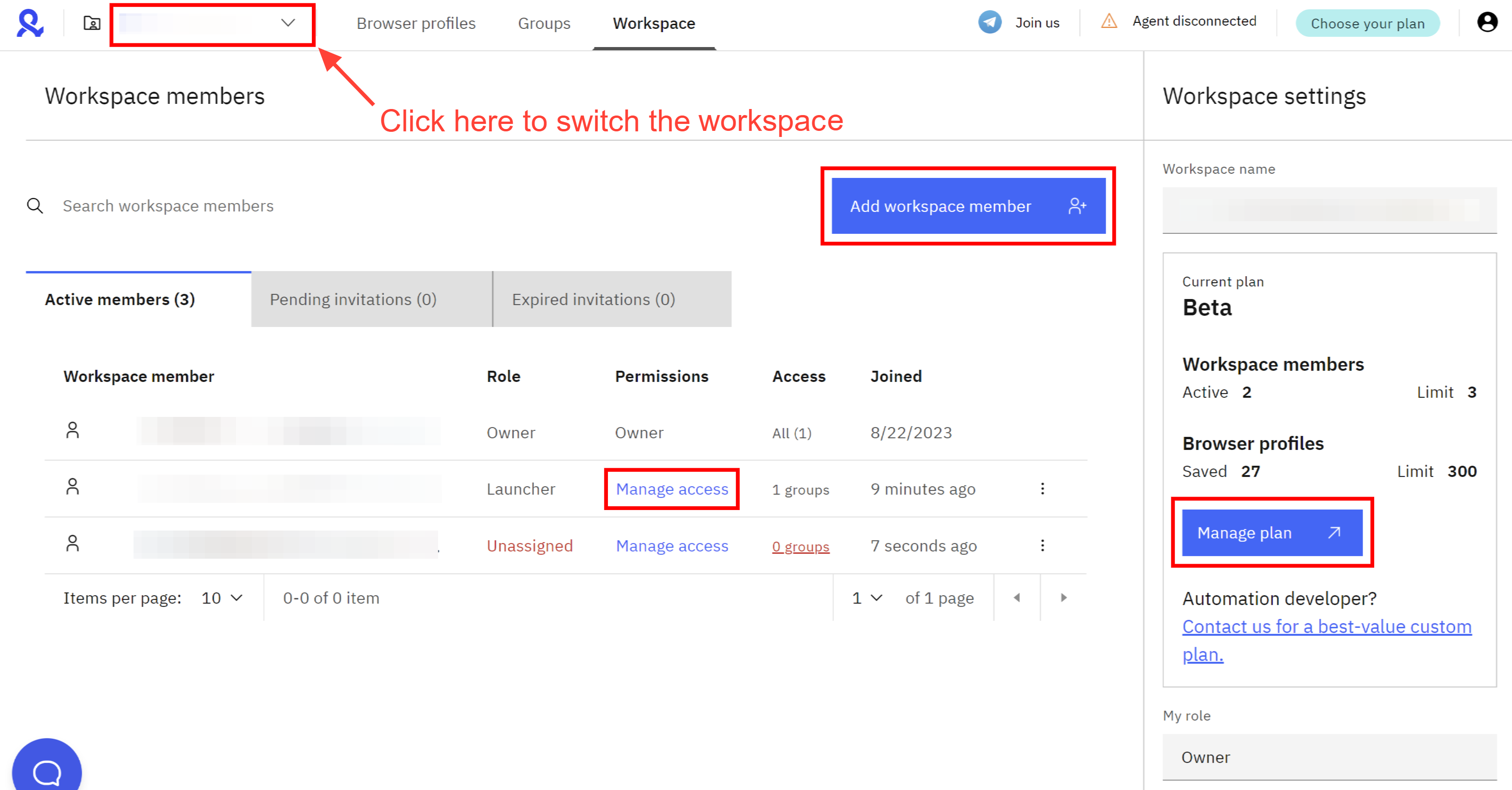 Workspace members
Take control of your team's access to browser profiles with our four new roles designed to meet your needs.
The main role in Multilogin X is called the owner – this is a master account holder who has complete access to all app operations. In addition, there are three more roles that define a specific set of permissions: manager, user, and launcher.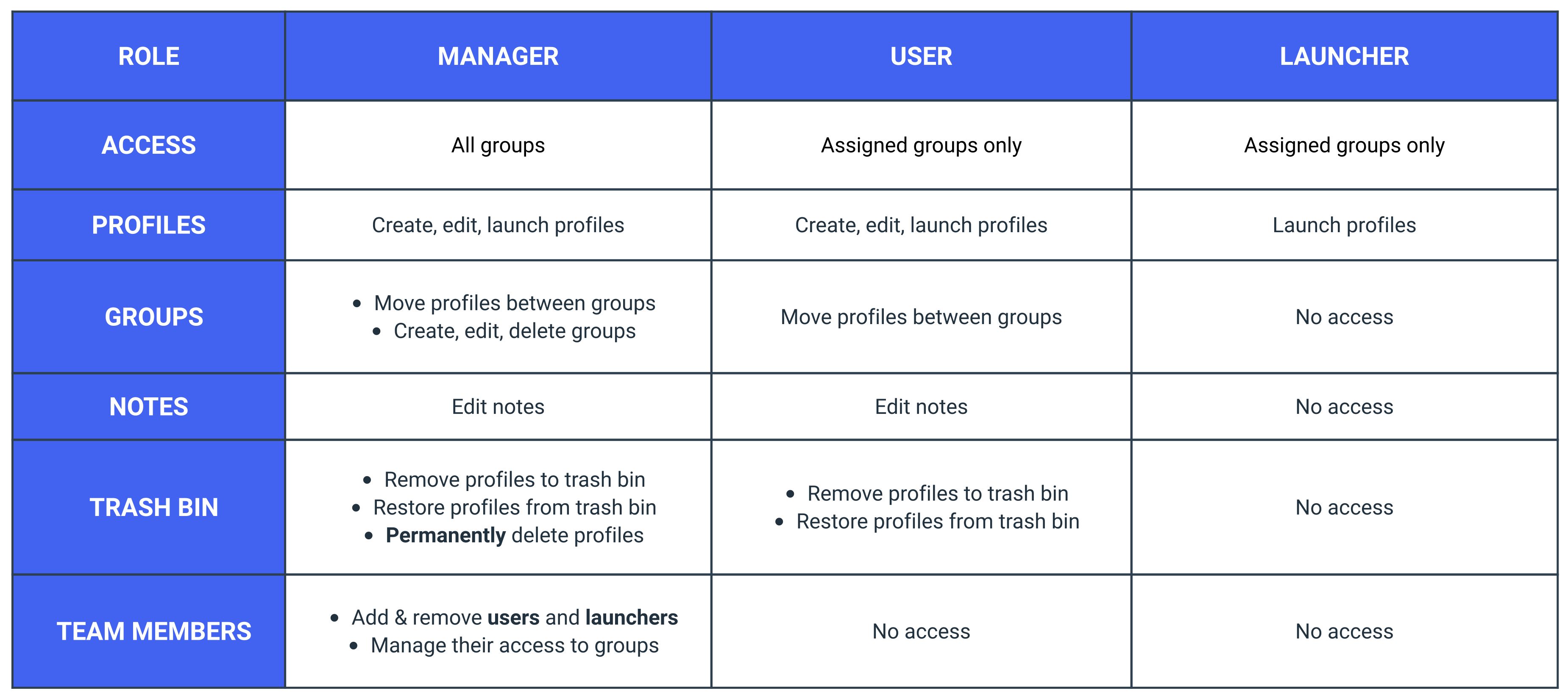 Invitations
Preparation
Only registered accounts can be invited to a workspace. Therefore, before sending the invitation, the future workspace member needs to follow the steps below:
Fill out the registration form and click "Create account"
Enter the verification code from your email (be sure to check your Social, Promo, and Spam folders)
Sending the invitation
To invite a workspace member, you must be an owner or a manager.
Go to the "Workspace" tab
Click "Add workspace member"
Specify the email and click "Send invitation"
Once an invitation is accepted, you can refresh the page and assign the role
Accepting the invitation
Click "Join" in your email invitation and log in
Use the selector at the top to switch to the new workspace
Once the workspace owner assigns you the role, you'll see their profiles and groups

---
Check out our latest news, research, and tutorials
---
Has your issue been resolved?
---