Working with groups
Related articles
With Multilogin you can organize your profiles by placing them into different groups. By default, all browser profiles appear in the "Unassigned" group.
Creating a group
Click "All profiles" and select the "Groups" tab at the top
Click "Add new group", enter its name and click "Save"
You can add your team members to a group by selecting them from the list and assigning them the required permissions. Learn more about it
here
.

Adding profiles to a group
You can add browser profiles to a group one by one or in bulk.
Hover over the empty space on the left of your profile list in the "All profiles" section or in the "Unassigned" group
Select browser profile(s) that you want to add to a group and click "Move to group"
Choose an existing group or click "Add new group" in the window that will open and click "Move"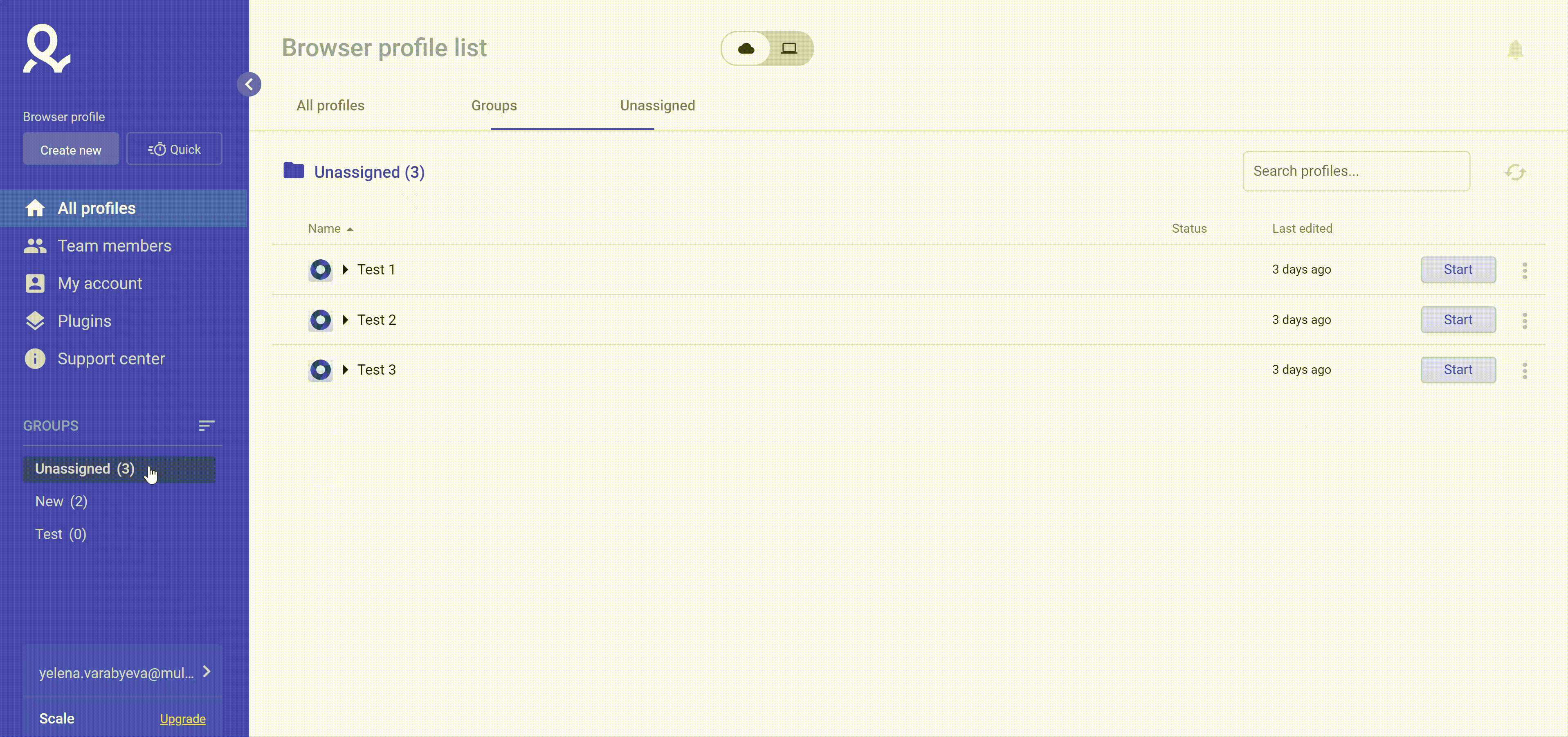 ---
Check out our latest news, research, and tutorials
---
Has your issue been resolved?
---