Working with groups
With Multilogin you can use groups for your browser profiles distribution.
By default, all browser profiles appear in "Unassigned", which means they do not belong to any group. To assign your browser profile to a particular group, it needs to be created first:
Click on the cog icon next to "Groups" on the left panel
Click "Add new group"
Enter group name and click "+" next to it
Click "Save new order"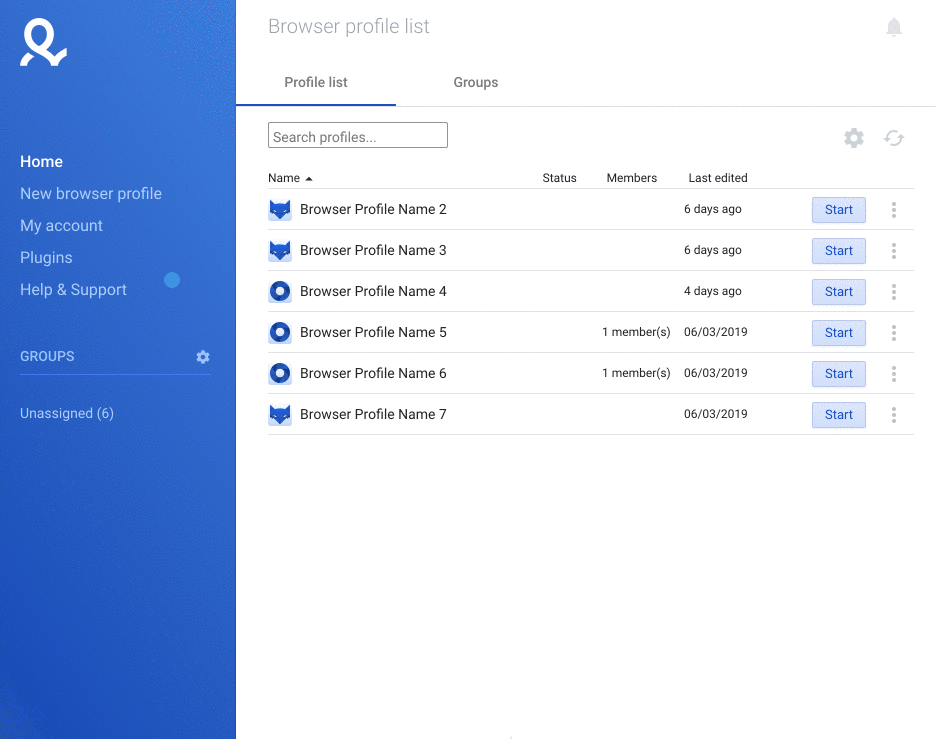 You can assign browser profiles to a group one by one or in bulk. Here is how it can be done:
Click on the cog icon at the top right
Select browser profile(s) that you want to move to your new group
Click "Move to a group" or "Remove from a group" to move profile back to "Unassigned"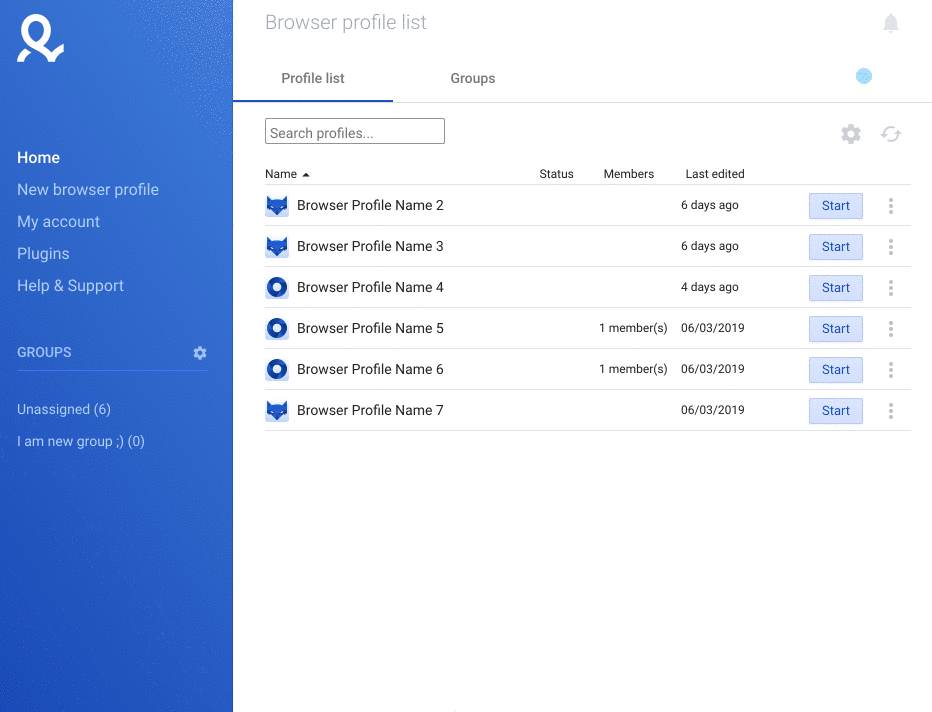 ---
Was this article helpful?
---