General questions
How can I start using Multilogin?
In order to start using Multilogin, you can simply download the app from our website here. Once the app has been installed, you can create a new account in the app by clicking "Create new account link".
Once you are in the app, you will need to choose the plan that suits your needs and proceed with a purchase through Subscribe now.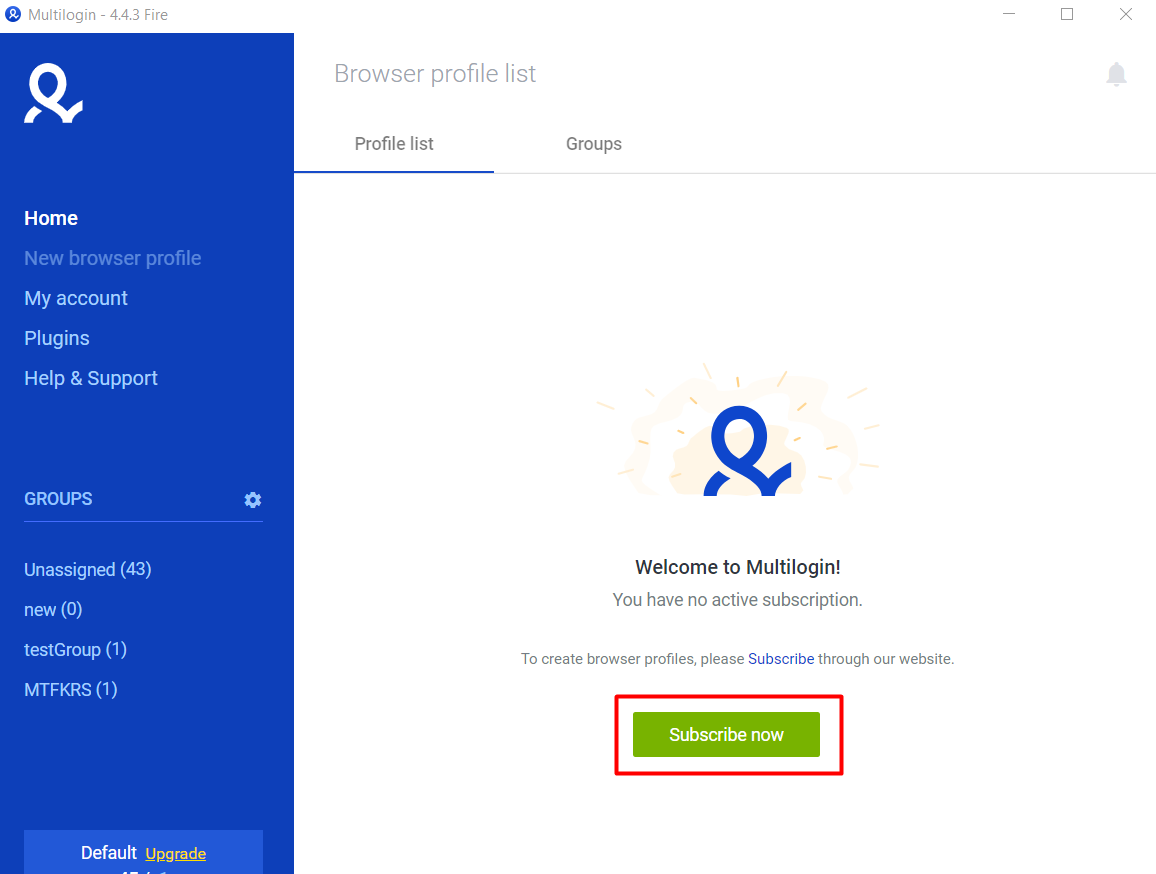 Do you offer any free plans?
On the 14th of November 2018, we removed the free subscription plan that was limited in features and capability. We replaced it with a free 10-day trial period with the maximum number of features. If you are curious why this decision was made, here is an announcement that answers this question.
UPDATE (Nov 5, 2019): new trial sign-ups have been temporarily disabled.
---
Was this article helpful?
---