General questions
Related articles
How can I start using Multilogin?
To start using Multilogin, you can simply download the app from our website here. Once the app is installed, you can create a new account in the app by clicking "Create new account":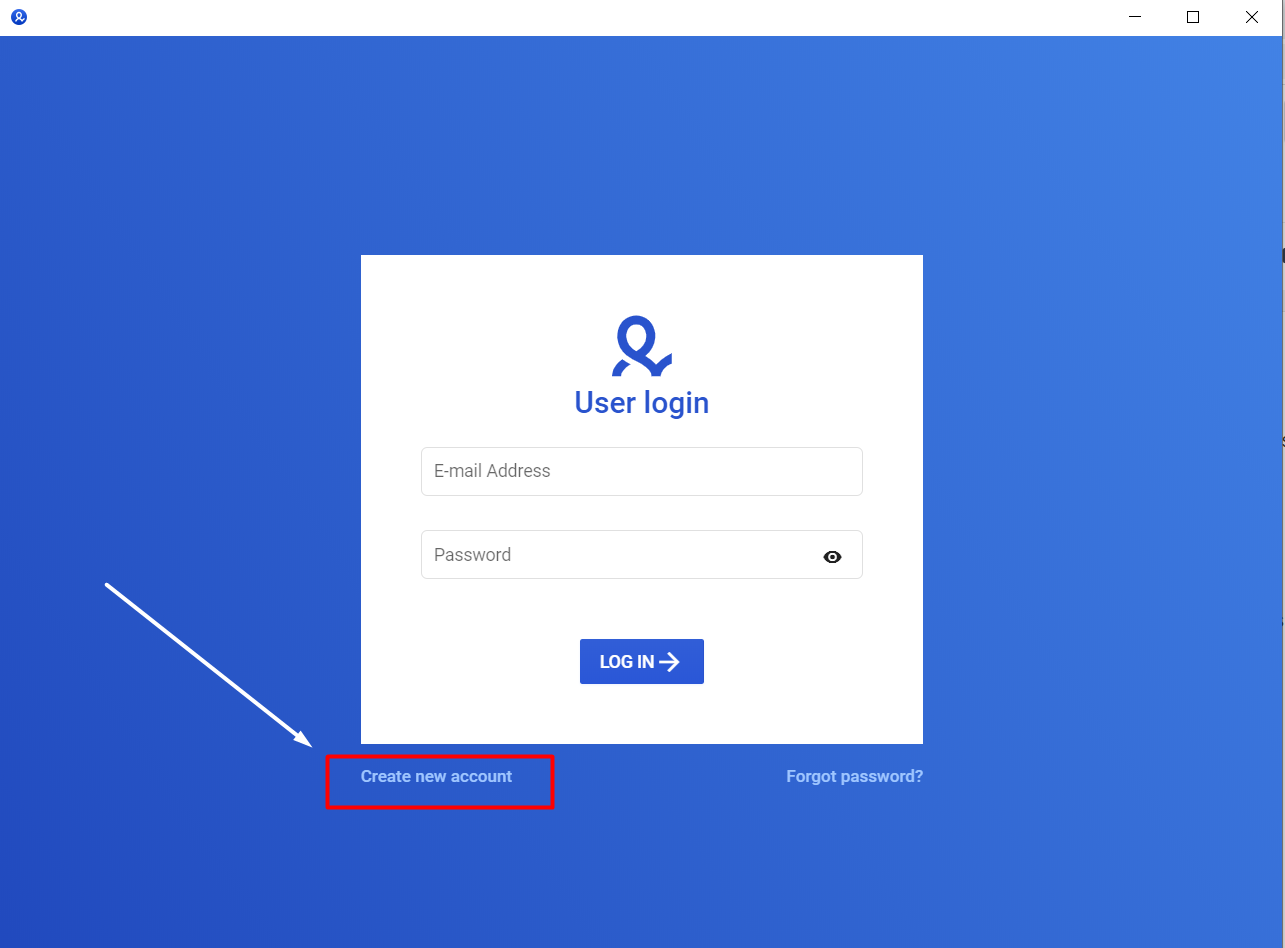 Once you are in the app, you will need to choose a plan that suits your needs and proceed with the purchase through "View plans":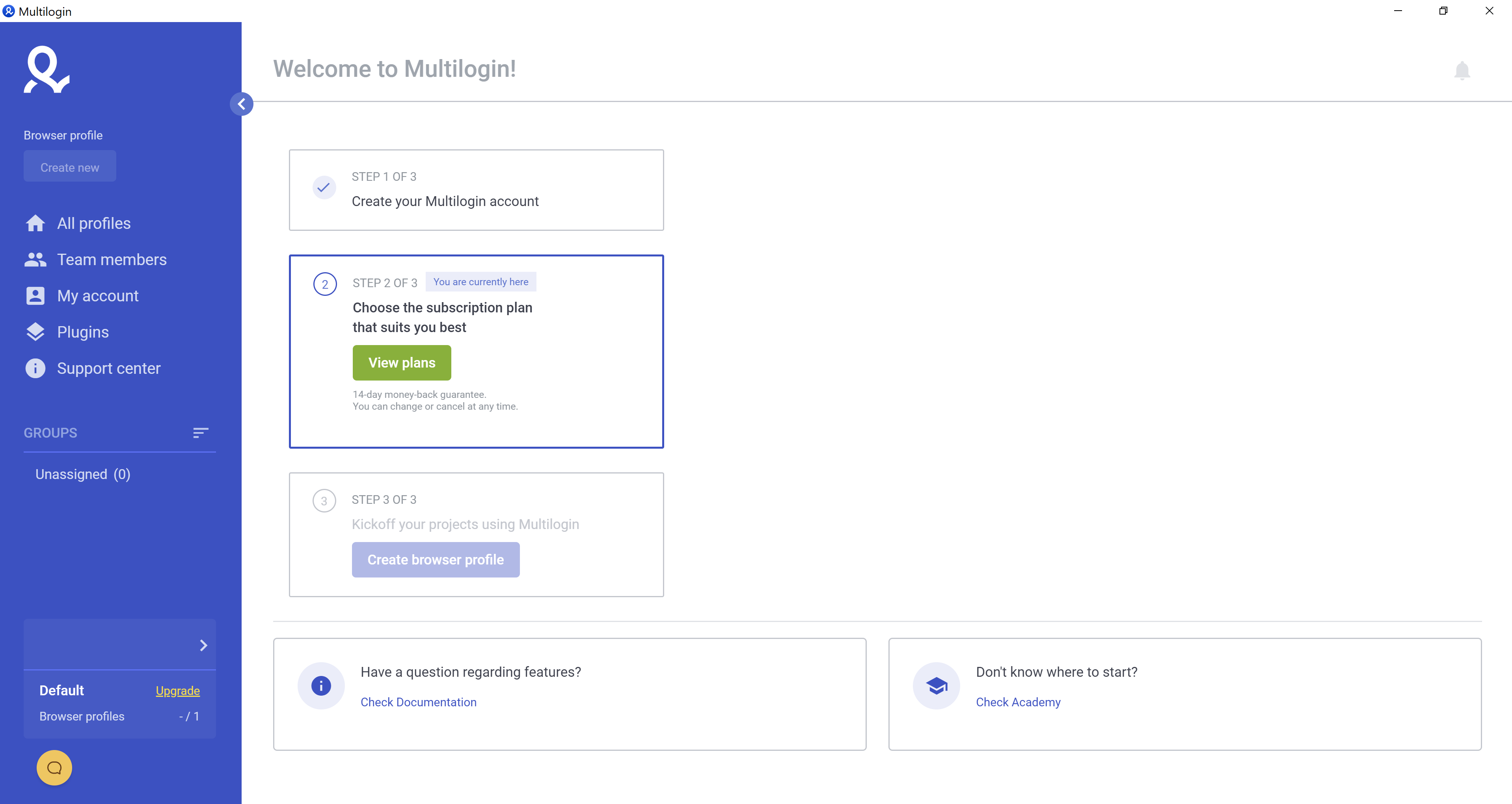 Do you offer any free plans or trials?
Currently, we do not offer any free plans or trials. However, make sure to contact our customer support at [email protected], and we'll try to help you find something that suits you!
Which plan is best for me?
You can check our prices here. Choose your plan based on the number of browser profiles you need and the team members that you want to include. If you're unsure which plan is best for you, contact [email protected], and we will happily help you choose the right plan for your needs.
How can Multilogin help my business?
Our application will help you run multiple browser profiles. Each browser profile has its unique settings, and it looks like a different device to the websites that you visit.
What makes our application great, is that you do not really need to set up virtual machines or anything of that sort. Multilogin and all of your browser profiles are launched directly from your computer.
Our application is particularly useful when you need to run multiple accounts simultaneously on different social networks and other popular websites.
Also, check out our blog articles, so that you can have a better idea of how Multilogin can help you.
Do you have an affiliate program?
At the moment, we do not have an affiliate program, but feel free to contact [email protected] so that we can discuss your idea.
---
Check out our latest news, research and tutorials
---
Has your issue been resolved?
---