Browser profile settings
Related articles
Browser profile settings are a set of parameters that determine the behavior of your browser profiles. This page explains the available values and how you can alter them.
Overview
In this section, you can set the following parameters:
Profile name (note that websites cannot see your profile names)
Group where the profile will be located
Operating system, which should match your original OS (macOS, Windows, Linux, Android)
In an Android profile, you will not be able to install apps as you do on your phone. This functionality only offers a mobile browser.
Browser type: based on your personal preference, choose either Mimic that is built on Chrome or Stealthfox that is built on Firefox
You cannot change the browser type after the profile is created.
Get new fingerprint: click this button to get a new browser fingerprint that looks like a different user for websites online
Custom start page
When a browser profile is started, it opens the Multilogin checker page by default, which displays your IP, OS, location and your user agent. You can add a different page here that will open by default. This functionality is available in all subscription plans.
Take a look at the "Profile summary" section on the right – it contains a short overview of most of your browser profile settings.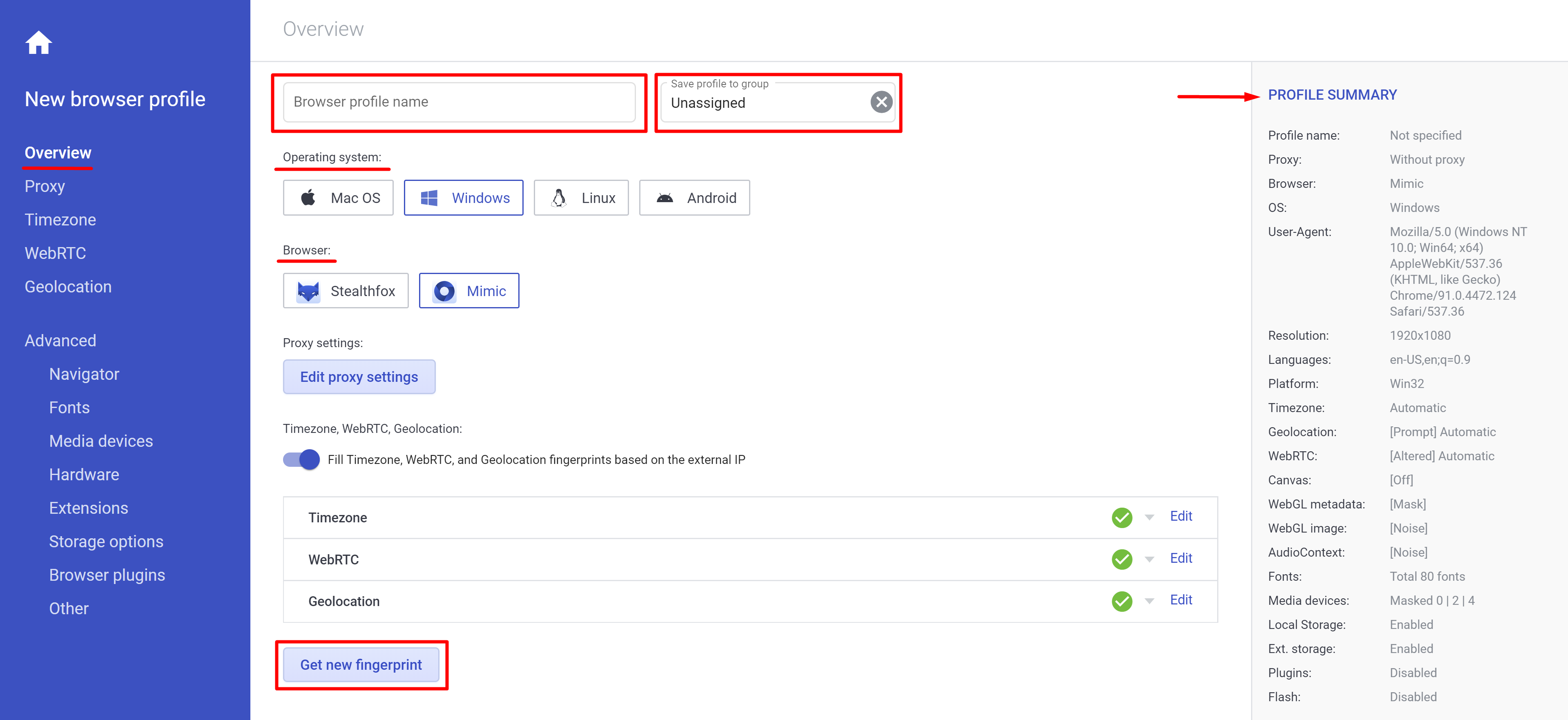 Proxy
In this section, you can set up your connection type:
Without proxy
Proxy over SSH (POSSH) – check if this option in enabled in the "Plugins" section of your app
Bright Data (former Luminati) – check if this option in enabled in the "Plugins" section of your app
GeoSurf – check if this option in enabled in the "Plugins" section of your app
Timezone, WebRTC, Geolocation
If you are using a proxy, these settings are populated automatically, and you don't need to make any changes. You can learn more about each parameter in the Browser fingerprints section of our website.
Advanced
This section offers a wide variety of browser fingerprint settings. Multilogin by default sets the optimized values for your browser profiles. To get a better understanding of each of them, you can visit the Browser fingerprints section.
Other
This section introduces additional browser profile parameters:
Active session lock: prevents profiles from being started on different computers at the same time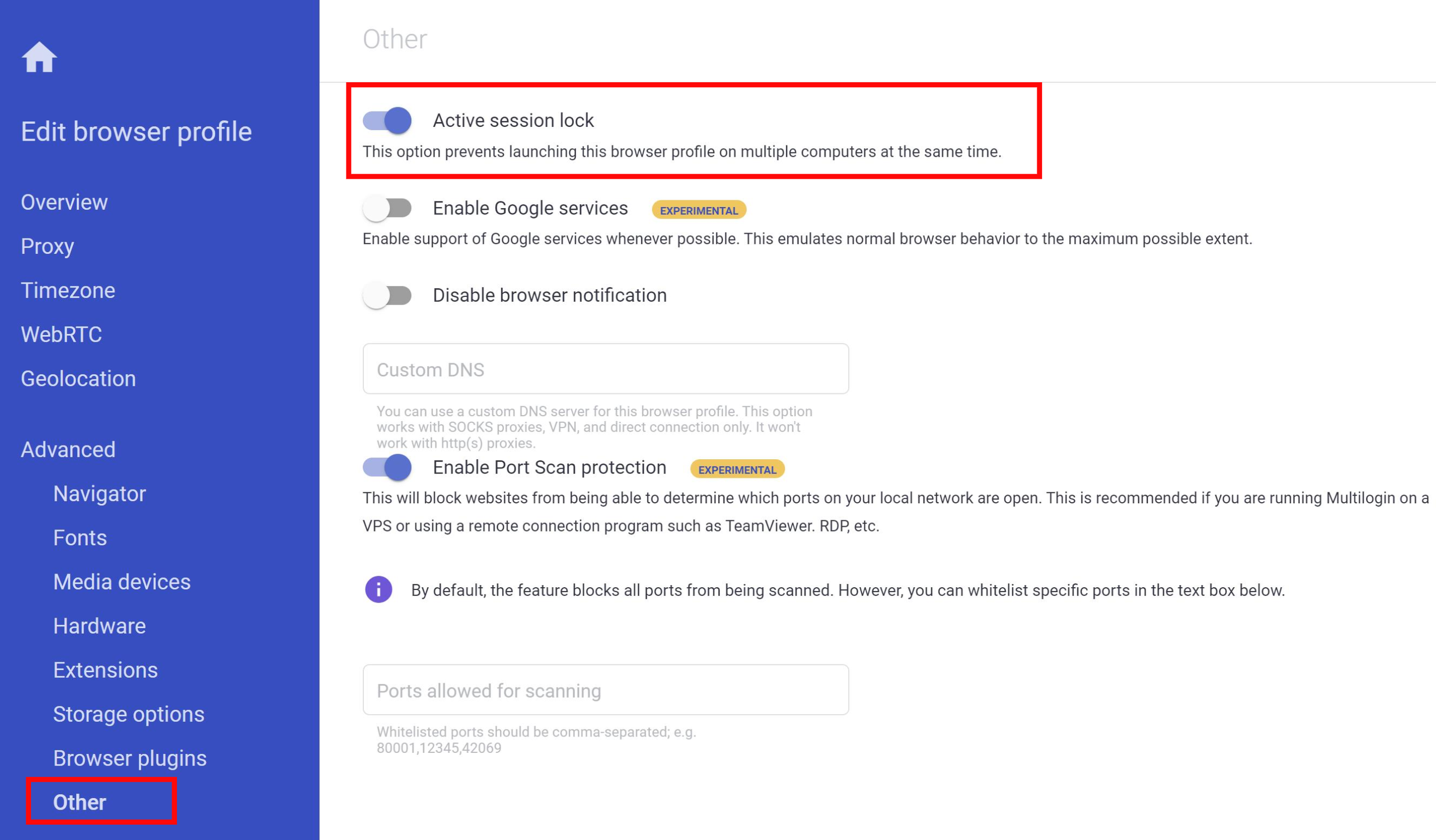 Google services: allows the use of Google services (Maps, Translate, etc.)
Enabling Google services is particularly useful if you work with Google Ads.
Port scan protection: blocks websites from being able to determine which ports are open on your local network
This feature is particularly useful if you are running Multilogin on a VPS or using a remote connection program such as TeamViewer, RDP, etc.
Video on the topic
---
Check out our latest news, research, and tutorials
---
Has your issue been resolved?
---